Billhooks for Bushcraft and Forest Schools
---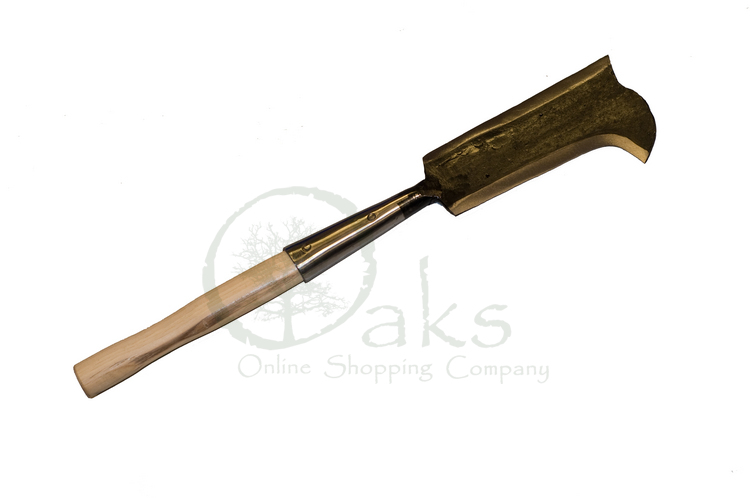 When most of us think of bushcraft, forest schools and survival techniques, we almost always draw a mental picture of someone chopping through the brush using a jungle machete (parang). Bushcraft Machetes are important tools, and the perfect choice for clearing undergrowth to make pathways within dense cover, but they can sometimes (depending on model) be slightly limited when it comes to cutting and splitting wood.

Of course, there is always the option of choosing a Bushcraft or forest axe for this task, and there's nothing wrong with that, after all, it's what most axes are designed for, but another option that few consider is the billhook.

A billhook or bill hook is a tool which is not so frequently used today, but falls somewhere between a machete, axe and Bushcraft knife. For centuries they were the tool of choice for the woodsman, bushcrafter or farmer. Billhooks were once widely used in Europe, predominantly in forestry for coppicing.

Coppicing is a traditional method of woodland management which encourages new growth from certain trees which are cut in the colder months, usually November to February. Over a cycle of 6 years (this varies according to woodland and species) the compartments of woodland that have mature growth are harvested, and the 'poles' were traditionally used for tool handles, fencing and traps. Another ancient technique in which billhooks were frequently used was hedge-laying. Hedge-laying is a fine art, one that require great bushcraft skill, understanding and technique. A hedge species of tree, such as hawthorn is partially cut, interwoven and laid, forming an impenetrable barrier which would have been used to mark boundaries and also deter deer and other wild animals from roaming on land that was off-limits.

Billhooks come in a vast amount of different styles, which over the years have formed due to different uses being employed in different counties, giving them all unique 'patterns'. Some common patterns are Newtown, Knighton, Yorkshire, Devon and Llandeilo.
The blade is usually hand-forged (best examples) and made of carbon steel, and according to pattern will vary in weight, shape and size. The blades are predominantly straight, but form a slight or very pronounced curve towards the tip (hook). The tang of the billhook usually runs all the way through the handle. Some billhooks are double edged, and sometimes referred to as "broom hooks". The flat cutting edge on the back was used for chopping, much like a butcher's meat cleaver.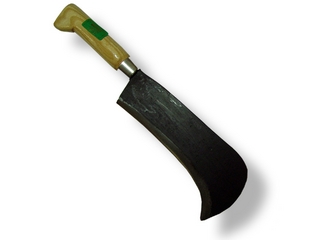 Traditionally the handles are wooden, usually made from ash due to its durability and longevity. In fact, the ash tree is very often the species which is coppiced to produce the timber for the handles of other tools.

The billhook may go by other names, such as, hook bill, broom hook, hedging bill, hand bill, bill hook, bill-hook, Bushcraft bill hook, forest billhook, brishing hook and sometimes a fascine knife.

The billhooks very foundations are set in the roots of Bushcraft and forest skills, and would have once been a standard tool for many of ancestors. Today, these tools make the perfect choice to go alongside your Bushcraft axe, Bushcraft knife and other Bushcraft kit, so whether you teach Bushcraft, forest schools or woodland management and conservation techniques, a billhook is a loyal and dependable friend on your next camping trip or woodland adventure.

Greenman Bushcraft offer a wide range of billhooks and other outdoor tools for Bushcraft and forest school use, so please check out some of the examples contained within this short article.

For a full range of bushcraft and forest school Morris billhooks please CLICK HERE
Best bushcrafting

---