Bushcrafting in a Canoe - And the Top 5 Wild Foods to Be Foraged from the River Bank
---
Britain's waterways are some of the most beautiful in the whole of Europe, and for those of us keen on bushcraft they are sources of endless intrigue and fascination all year round. While our thoughts may initially be drawn to the fauna that call the riverbanks home, a closer look into the properties of the wild greens highlights how diverse – and delicious – some of it can be.

Below, we look at some of the tastiest wild foods you can expect to find up and down our streams and rivers.
Watercress (Nasturtium officinale)
We'll start off with something familiar to even the most wide-eyed beginners of the bushcraft community. Watercress might be available in every supermarket, but if you manage to spot it in its natural environment you will be well on the way to saving yourself a few pounds. Easy to turn into watercress soup, or perfect for adding to any number of dishes to harness some added nutrients. For the best taste, it's advisable to pick your watercress from moving water as you can guarantee it will be a healthy batch and ensure the root doesn't become damaged by only picking the most mature shoots from the plant. An extremely versatile wild food, watercress is perfect for picking from around February right until it begins to flower. Watercress is best cooked to avoid the nasty liver fluke, which may pose a hazard if eaten raw.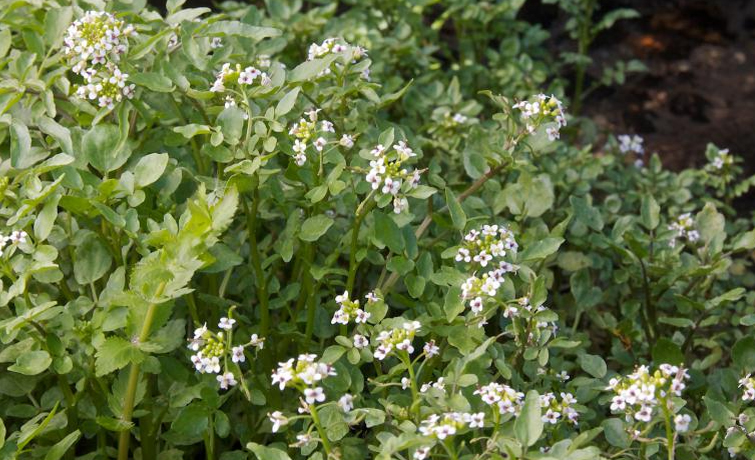 Coltsfoot (Tussilago farfara)
While more commonly used in herbalist remedies thanks to its antitussive properties, when picked at the right time coltsfoot is an extremely tasty addition to any wild food salad. Usually found in huge quantities in old gravel pits as well as alongside rivers and lakes, its golden flowers looking radiant from mid to late Spring onwards, coltsfoot can be foraged all over the country. As the summer rolls on, the plants also double up as an extremely tasty green vegetable – one worth using as a secret weapon when entertaining guests thanks to both its flavour and texture. The dried leaves and flowers of coltsfoot also make for an interesting and flavoursome tea substitute.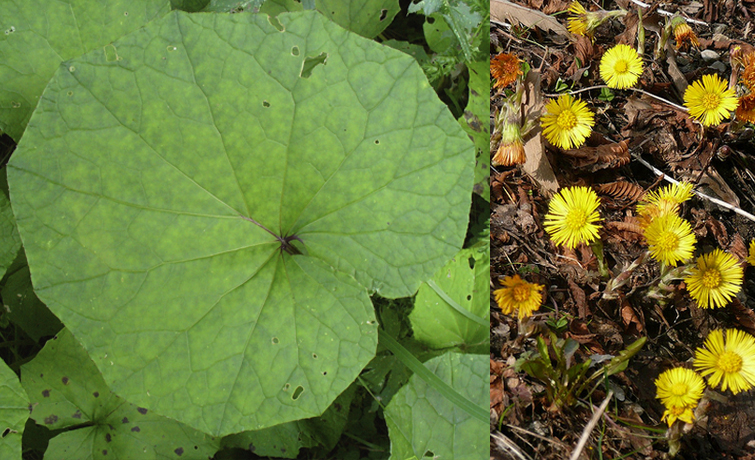 Water Mint (Mentha aquatica)
For a tasty, if a little bitter, flavouring for your dinner or beverage, try and locate this member of the mint family. Extremely common and easy to identify due to its smell, you can find water mint growing in abundance on the banks of rivers and streams throughout Britain and as a result is one of the most widely-used plants you can hope to forage.
Perfect to give your new potatoes some added flavouring, or simply to create a natural mint sauce, water mint is a welcome addition to any bushcraft enthusiast's wild food arsenal. While a little harsher than you'd expect from your garden mint (meaning water mint tea may not be the ideal option), the more adventurous among you may find that it makes a wonderful mint wine. Definitely a wild food worthy of a space in your plant pouch.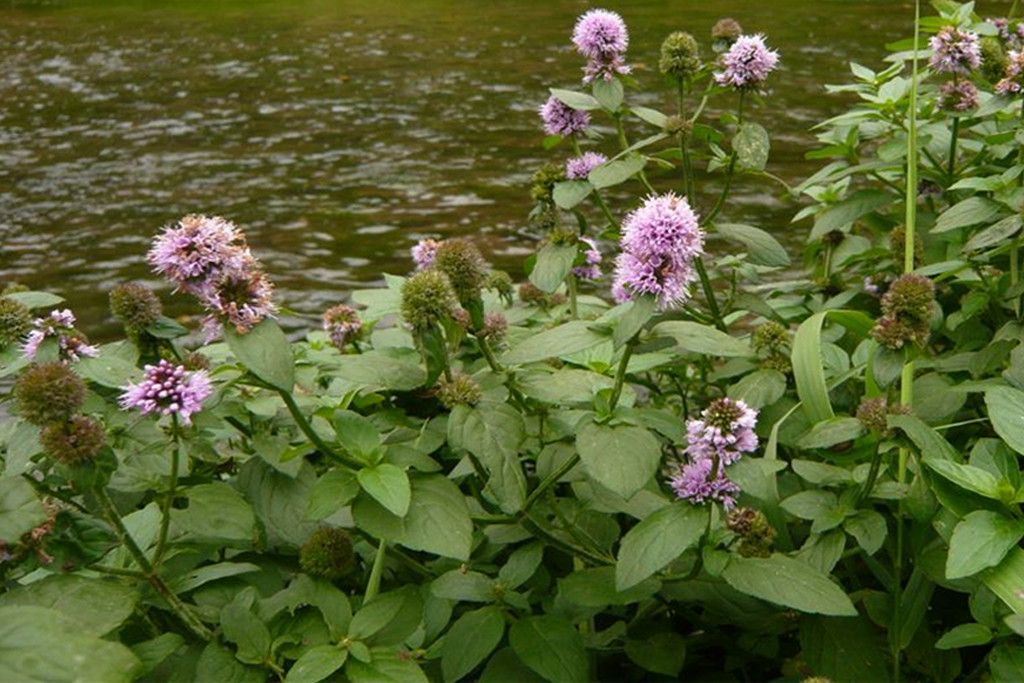 Raspberry (Rubus idaeus)
Instantly recognisable and an instant favourite among foragers for thousands of years, wild raspberries should be picked and eaten on sight. Those that grow next to water seem to benefit from the reflected sunlight, ripening much earlier than those in the hedgerows of our footpaths. Available in innumerable varieties, often depending on season and location, the raspberry is something that will rarely fail to deliver in both taste and goodness. It's often difficult to tell one strand from another if you've never picked them before, but after a few good hauls you'll be able to define each one from the moment they hit your lips –an absolute staple among British foragers.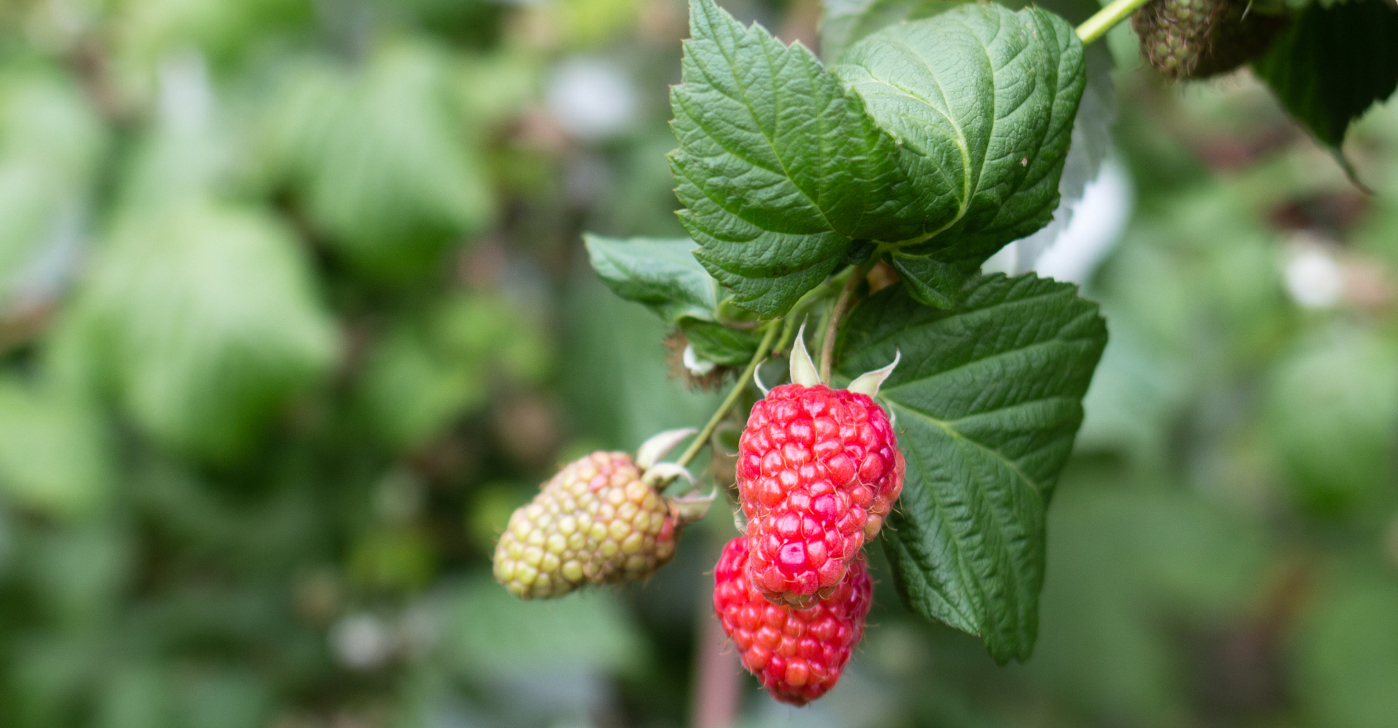 Chicken of the Woods (Laetiporus sulphureus)
That's right; I've saved the strangest until last. Chicken of the Woods isn't actually chicken, it's a mushroom – and an extremely intriguing one at that. With its bright orange outer layer and its bright yellow pores underneath, you'd be forgiven for avoiding chicken of the woods for fear of being poisoned. In the right environment, however, this is not the case – found by the willow trees that populate Britain's river banks, chicken of the woods is perfect sustenance food while out amongst nature – although we recommend trying only a small amount if you've not eaten it before as it doesn't agree with everyone.
The etymology of this mushroom's nickname is simple – it really does taste like chicken – and as a result has become hugely popular among the small number of circles that are aware of its benefits. A perfect complement to chicken stews, broths or even salads, chicken of the woods is something of bushcraft delicacy. Get it right and you'll never look back.

Make sure you pick the younger specimens for the best taste, as the older it gets the more woody its flavour and texture becomes, and if you come across the mushroom growing at the base of a eucalyptus or a yew tree it is best to avoid it – there have been a noticeable number of people who have identified its emergent poisonous qualities in such environments.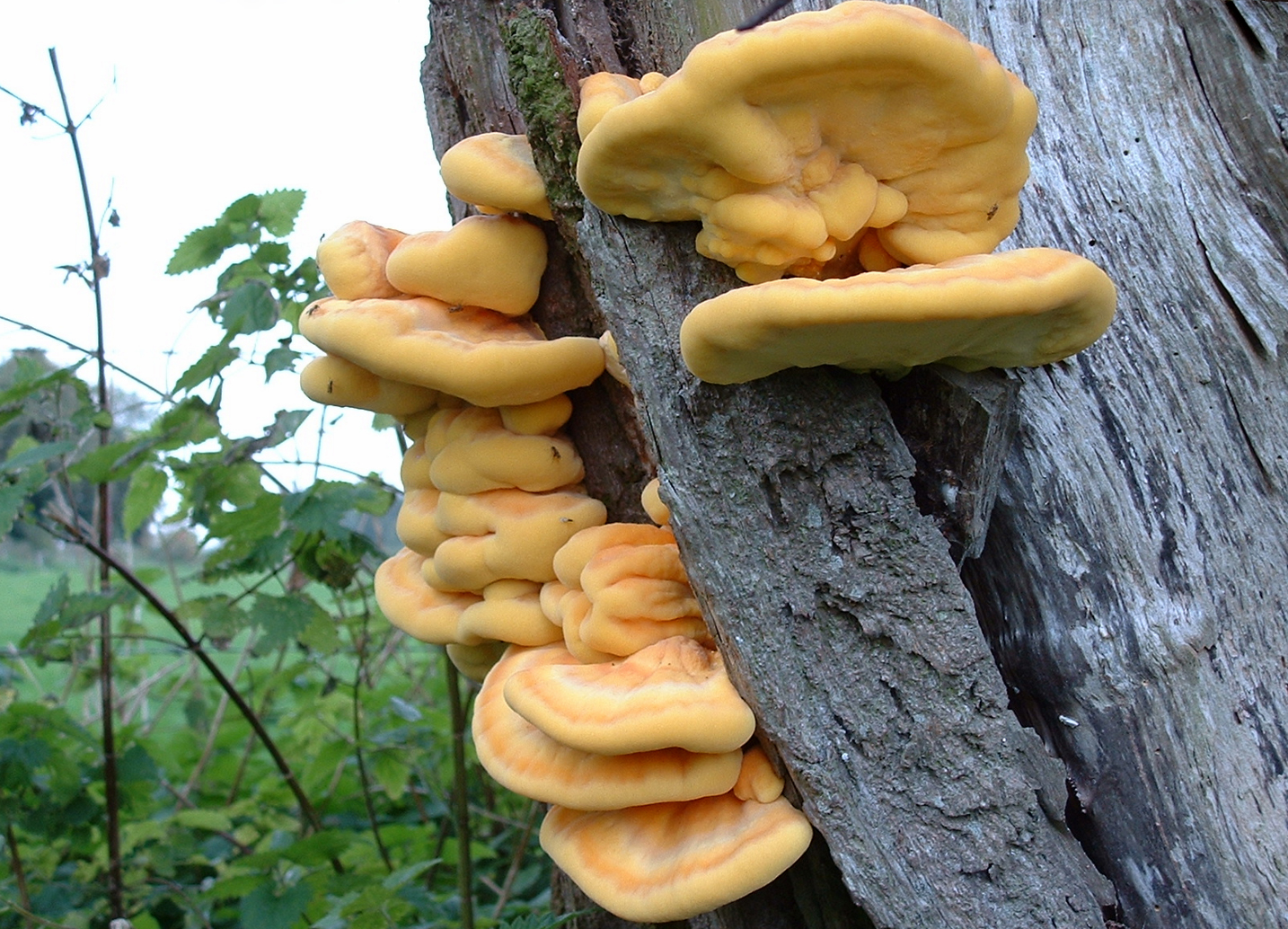 ---