Glowing Sporks!!
---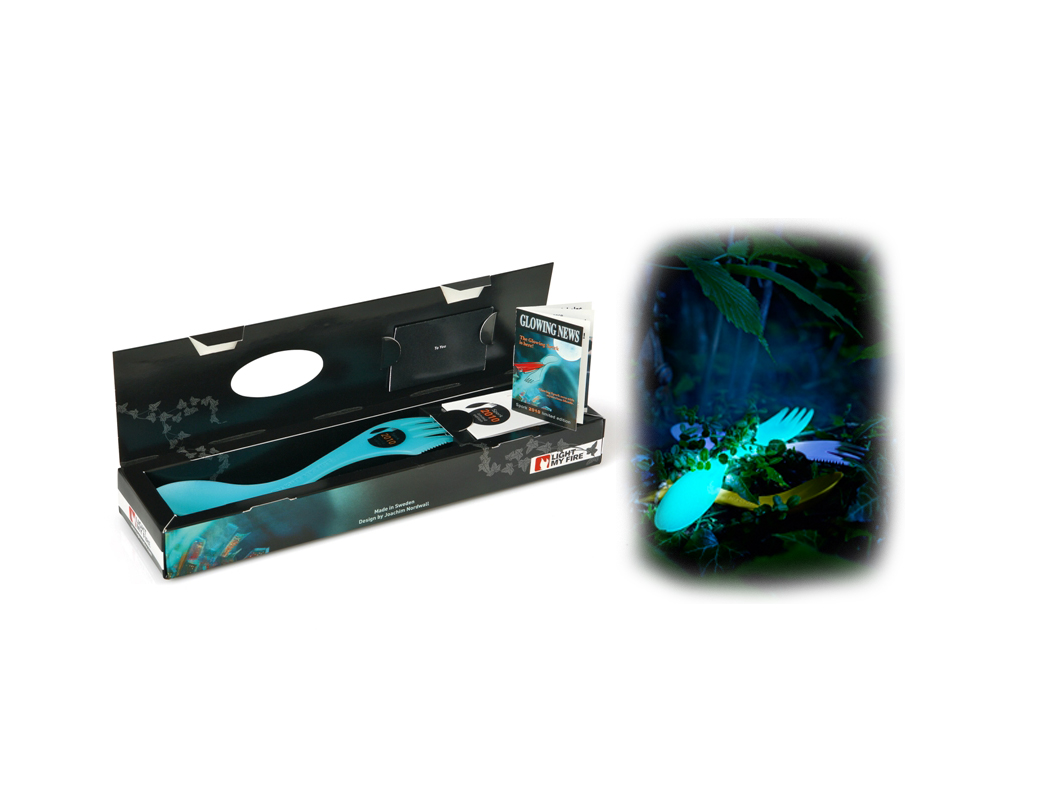 Just in time for the month of fireworks and things that glow!!!

Light My Fire is introducing a new annual collector's series of Sporks. First out is the Limited Edition Spork for 2010: the Glowing Spork, a Spork made with phosphorus properties that give it unusual glow-in-the-dark visual features. Each Limited Edition Spork comes in a black box with an individually numbered certificate of authenticity.
Also included is one of the most unusual tabloids you've ever seen: "The Glowing News", a miniature gossip rag that answers the age-old question: what does the Spork do at Night?
The Limited Edition Spork 2010 will be available for a limited time only. The idea behind the collector Sporks is that they will only be available a short time each year and then will disappear, So if you want to keep your collection complete you have to be on your toes!
The Limited edition GLOWING SPORK is the ideal gift for friends or loved ones, they are ideal for when camping, caravaning, or for keeping around the house, and the kids just love them!
Designed especially for Light My Fire by Scandinavian designer Joachim Nordwall. The Spork is perfect for your backpack, boat, picnic basket, lunchbox, purse or briefcase.
Heat resistant PC material
Teflon-friendly
Machine washable
Extremly durable
Weight:9 grams
Size 17 cm
To view the new SPORK please CLICK HERE
---