Petromax HK 500 Brass Lantern - Now In
---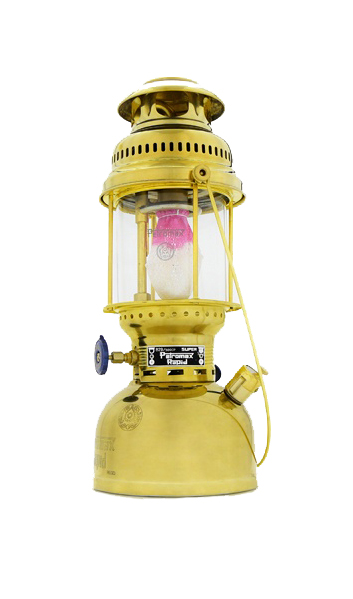 CLICK HERE TO VIEW
In stock today, Greenman introduce the Petromax HK 500 Brass Lantern, these are simply stunning and must be seen!
Petromax is arguably the best-known High-Pressure Light in the world. The long-established lamps have not lost any of their brightness and radiance.
The legendary HK 500 produces 400 watts approx. (1 Watt = 1.25 CP/HK candle power, Heffner candles). Its height is 40 centimetres approx. (15.75 inch) and its tank capacity is around 1 litre (1.76 pints) around 8 hours burning time).
Material: Brass
Diameter: 17 cm (6.7 inch)
Weight: 2.4 kg (5.3 lb)
Fuel: Kerosene or paraffin

* included in delivery: multilingual instructions, filling hopper, filling can, 2 incandescent mantles, accessories (tools, spray nozzle, needle, needle key, manometer gasket)
CLICK HERE TO VIEW
---