Staff Picks – Andy's Top Ten Bushcraft Products
---
We thought it may be fun to add a post to our blog that covers the top product picks from members of our work force once in a while.

Our first 'Staff Pick' comes from Andy. Andy has been working with Greenman Bushcraft for nearly ten years now and he is the warehouse and picking room manager for one of our main warehouses.

As well as keeping the warehouse and dispatch systems running smoothly he is also in charge of overseeing the packing team, as well as packing some of the orders that leave us on a daily basis – so you may not have spoken with Andy on the phone or via email, but he is always working hard behind the scenes making sure that your orders are safely packed and arrive in good time – you can check out some of the fantastic Trust Pilot reviews that we receive – many of which are down to Andy's keen eye and organised approach.

Andy is a keen outdoorsman, and holds a degree is conservation and the environment. In his spare time Andy likes to hit the thermals and fly high as an avid hand glider enthusiast – in fact, we may even have him deliver orders this way in the future – who needs these new-fangled delivery drones anyhow?

As the warehouse manager, Andy probably sees more outdoor equipment in an average day that most will in a lifetime…. So, on with Andy's top 10 pieces of outdoor gear…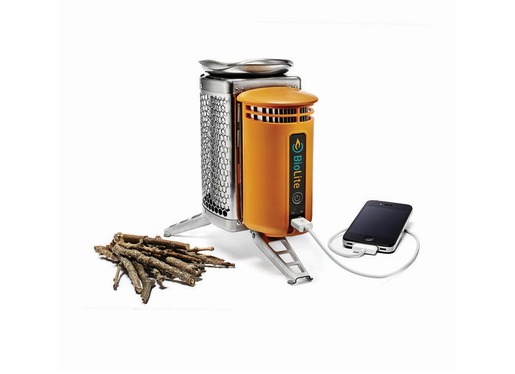 We couldn't contain Andy's excitement when the BioLite finally hit the shelves of the warehouse, and before we knew it, he was well away using this eco-friendly stove. Andy loves a fire as much as any outdoorsman (just look at his header picture above) so it was no wonder that the BioLite stove has made his list of top 10 products – and what's more he can even charge his phone with it!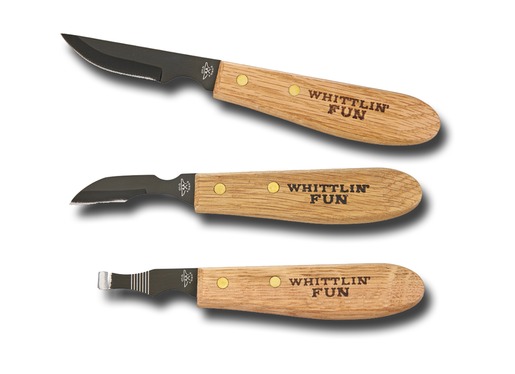 The 3-piece whittling set is a great all-in-one set for any budding wood carver out there. It's simple to use, great fun and comes in at a fantastic price. Whittling small articles from timber has never been so easy, and we have a feeling this Christmas Andy may well be gifting some homemade woggles to the rest of the team – watch this space!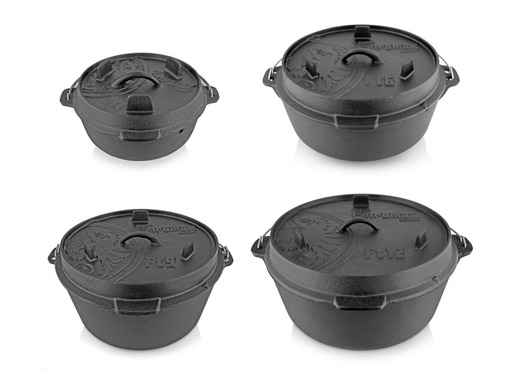 These great cast iron Dutch Ovens have made Andy's top ten – although we're sure they wouldn't when they turn up in our warehouse by the pallet load! But when out camping these are the ovens of choice for Andy who is always keen to get a stew on the go, especially when the weather is chilly. Andy recommends the 2qt size for personal use or for small families, whilst the 9qt or 12qt is better for scout troops and outdoor meets.
7 – Wilmas Natural Fire Lighting Kit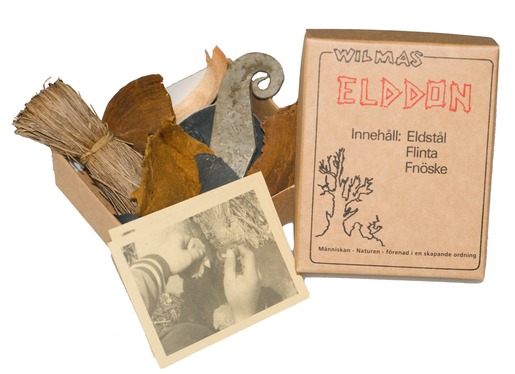 Andy enjoys the traditional, almost "caveman" style of this kit which contains a lot of natural fire lighting materials. He tends to use this when helping on courses (we all do this sometimes) when wanting something a little more challenging than a standard firesteel or set of storm matches.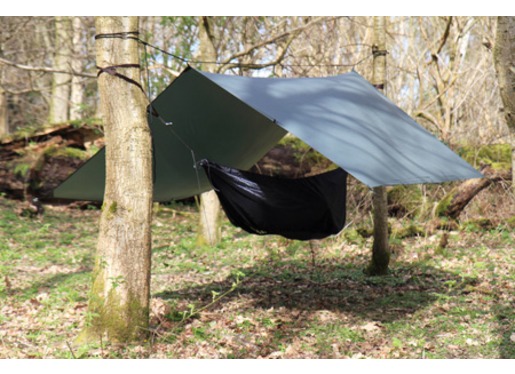 Andy is a stickler for ultra-light backpacking gear, so it only makes sense that he loves the all new superlight range of tarps and hammocks from DD. They're small enough and light enough fit inside a jacket pocket or to put inside the Snugpak Response Pak – another outdoor product that he is rarely without.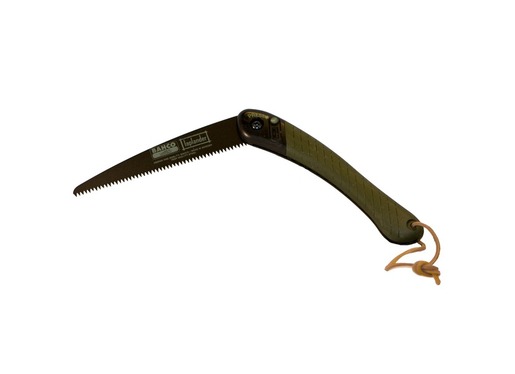 Crashing in at number 5 is the Bahco Laplander saw – a staple product of any outdoor bushcraft kit, and one that Andy is rarely without – in fact we have a sneaky suspicion that he may own more than one of these as the hedges in his garden are starting to resemble finely crafted animal shapes…. Either this or Edward Scissor Hands has been hired to keep everything in order.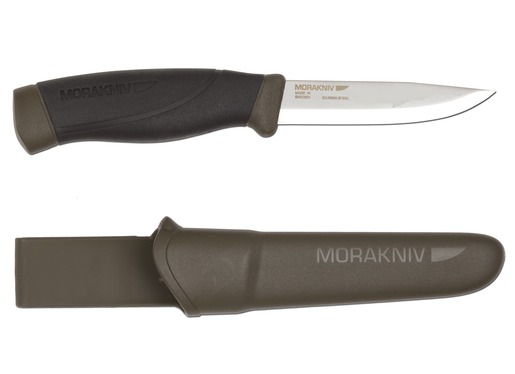 We've never found anyone who has anything bad to say about Morakniv bushcraft knives – they're great in every respect and the heavy Duty (HD) version just improves on the already flawless non-HD model. This is the chosen bushcraft knife for Andy; in fact he loves them so much that he even uses them to open up our many cartons that arrive in our collections bay each day.
3 - Mini Tri-Stone Arkansas Sharpener Set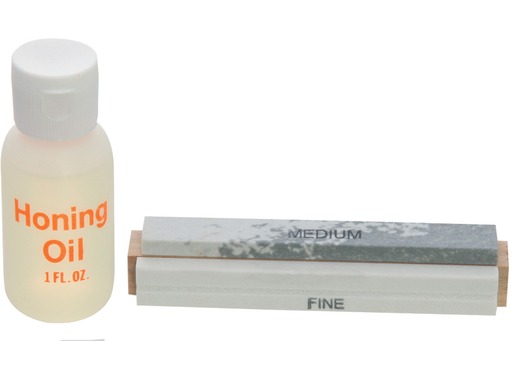 We had a feeling that this product would make Andy's top ten because it's what he uses to keep his Mora Knife is tip-top condition, plus he won't stop talking about it! To be fair though, it is a great bit of kit and we wouldn't stop talking about it either, so if you own a bushcraft knife and want a small and versatile sharpening set then it's worth checking this kit out.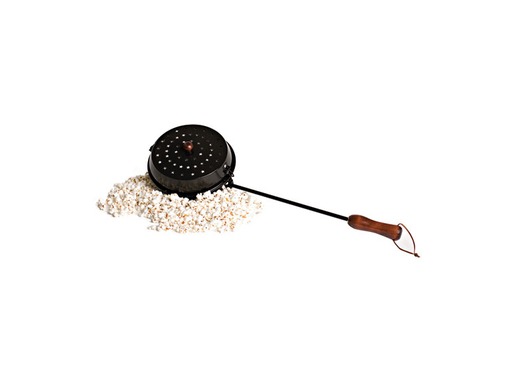 These are enough to bring out the child in anyone, and put a smile on the most stern of faces. The Popcord Popper is not just for kids, but BIG KIDS too! If the Greenman Team spend a night out in the woods then the chances are you will hear the popcorn popper popping away. Now we just have to get Andy to share the corn!
1 – Greenman Bushcraft Army Firesteel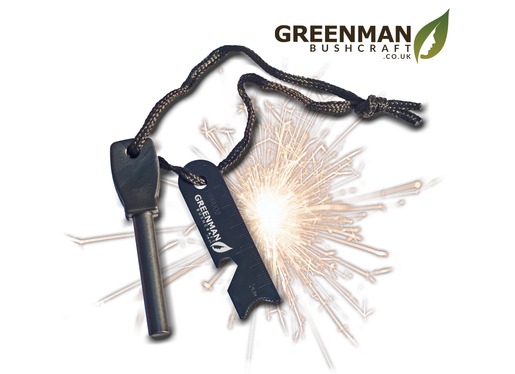 We've not paid Andy to make this his number one choice - it is genuinely his favourite product that we currently oofer after he headed up a fire lighting course on a rainy winter's day in late 2015. The Greenman Firesteel and a packet of our natural tinder saved the day for many young children who wanted to learn how to use firesteels. Unlike many other firesteels the Greenman Bushcraft Firesteel produces many more sparks, making lighting fires much easier, especially for youngsters that like results quickly!
Well, that is Andy's top ten products for now. He is currently field testing the Boonies Outdoor Scout paracord and the Boonies Outdoor Millbank filtration bags with his next outing with his local scout troop – so will the top ten outdoor kit list change anytime soon? We shall see.
In the meantime, we thank you for taking the time to read the first of our 'Staff Picks' and hope that you will check out some of the other blog posts as well as some of Andy's favourite products.
---