Top 5 Foraging Finds for Beginners
---
Many people in the UK really are being hit hard by the increasing cost of living, and supermarket prices are a huge cause for concern. A large percentage of our wages are going on feeding ourselves and most of the time the food we are eating isn't particularly healthy or sustainable. You can say goodbye to your cash especially if you do want fresh healthy ingredients from any of the large supermarket chains. If you are beginning to feel emotional over the price of mushrooms and find yourself lamenting at the prices in the fruit and veg isle , then perhaps it's time to mix things up a bit.

Foraging is an alternative method that has been abandoned by most. This is due to the pressures of modern agriculture and the continuing urbanisation of Britain's wild spaces. Although there has been some small revival of interest in what British nature has to offer.

For beginners it is imperative to be aware that foraging comes with a health warning. If you don't do your research it is easy to make a mistake between an innocent field mushroom and a deadly fungus. It's important to understand the food you are foraging, learn about it and study how to use it effectively and safely in your home cooking. It is also important to check if the land you are hoping to use is protected or public. Always make sure you get permission from the land owner.
Mushrooms
With such a variety of ways to cook them and an endless amount of dishes to put them in mushrooms are most certainly one of the most rewarding foods to forage for. Wild mushrooms grow across most of the UK which means parks and woodlands are a great place to start. The New Forest is said to be particularly rich. Mushrooms are always in season in the UK but the best time to pick them is autumn as that is when the best edible varieties appear. Make sure to take a knife to cut them at the base. Most importantly do your research and make sure you know which species are edible and which aren't.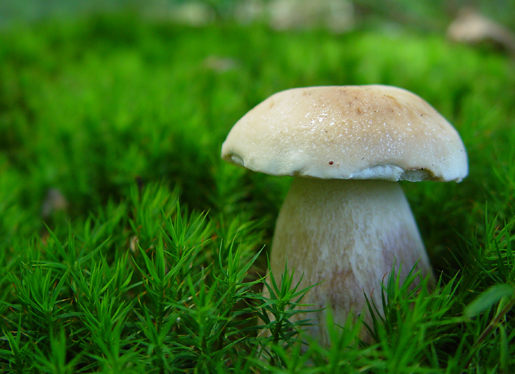 Wild Garlic
Wild garlic is an incredibly good all-rounder. There is plenty to find all over the UK and it's easy to collect throughout the whole year. It is very similar to regular garlic but does have a milder flavour compared to cultivated cloves. You can use the leaves once you have collected them in a variety of ways. Add flavour to soup or stews, spice up a stir-fry or salad. Wild garlic is easily identifiable; it grows close to bluebells and emits that distinguishable garlic smell.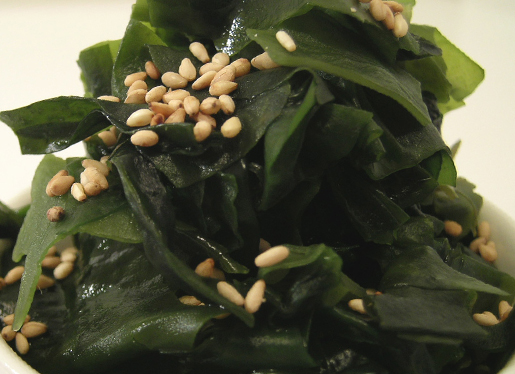 Seaweed
Seaweed has an incredibly rich vitamin and mineral content, so if you've taken a trip to the seaside this is a foraging find not to be missed. If eaten regularly seaweed can help with a significant amount of different health issues. Your blood circulation, skin conditions and cholesterol could all benefit from the rich vitamin content. Fried, steamed or boiled, seaweed makes a perfect feature to a wide range of dishes, from paella and risotto to salads and soups.
Berries
Delicious, easy to find and packed with vitamin C, berries will be one of the easier foraging finds on your list. With so many to choose from and in such accessible areas you can't really go wrong once you learned which are edible. Blackberries, raspberries, mulberries and sloes are your most common finds. The most fantastic thing about berries is its range of cooking options. Use in juices, cordials, jams, jellies, pies and cake, wine and gin, and not forgetting ice cream. You can test you foraging and baking skills all in one day.
Nuts
When foraging for nuts it's important to bear in mind not to take the whole lot. Many animals in the British countryside rely on these protein packed bundles, so it's advised you only take a few at a time. For the best nuts forage in autumn and keep dry and warm once picked. Most nuts are used as a replacement for protein, so are excellent for nut roasts and nut breads. Favourites include beechnuts, hazelnuts, walnuts and chestnuts.

Admittedly not all Brits live close enough to land where foraging is permitted to make it a sustainable way of living. There are some truly great destinations for foraging in the UK. Make a day trip out of a foraging expedition on your weekend. You will be rewarded with the satisfaction of getting back to nature and also with some truly delicious food to take home.
---