Boonies Outdoor Campfire Kettles - The New Name for Kirtley Kettles
---
NEW KETTLES NOW IN STOCK - CLICK HERE
Since 2014, Greenman Bushcraft has been a chosen supplier of Kirtley Kettles, and during that time we've supplied many of you with your favourite brew-making companions! Even Prince Harry himself!
As many of you know, during late 2018 and early 2019 we stopped stocking Kirtley Kettle due to supply issues as the UK distribution stopped, and so we purchased all of the UK stock to fulfil your ongoing orders, which as of today (4th September 2019), has nearly run out!
However, we have some GREAT NEWS – we will, once again be stocking these fantastic kettles, but under their NEW name. From this point on 'Kirtley Kettles' are now known as Boonies Outdoor Campfire Kettles, and the full range will be available in September/October 2019 via our website.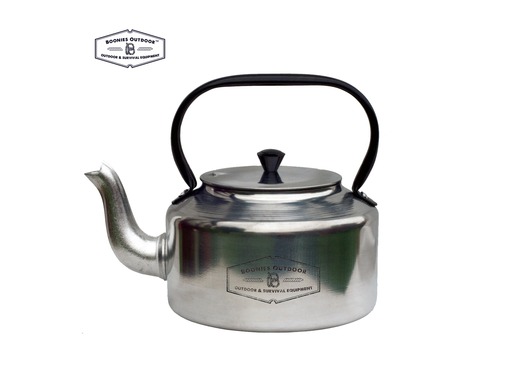 There won't be any drastic changes, and Boonies Outdoor Campfire Kettles will only be available through a small number of retailers (as chosen by Orinco Distribution) throughout the UK and Europe, and we will, once again, be an official supplier of these great outdoor kettles.
At the time of writing of this (4th September 2019), we still have some 2.5ltr kettles, and 10ltr Kettles and the 7 and 10 models will be available for pre-order and dispatch as soon as our new stocks arrive, which is likely to be later in September 2019.
We hope that you're as pleased as we are with this news, and should you wish to purchase a single kettle, or a thousand kettles, just give a shout! We're always here to help.
---