Staff Picks – Kris's Top Ten Bushcraft Products
---
In part two of our 'Top Ten' staff picks we've decided to focus on Kris's top ten products that we stock here at Greenman Bushcraft.

Kris has been working at Greenman Bushcraft since day one – he used to head up our Bushcraft and survival courses and work closely with various charities that we used to run our Bushcraft courses for. Kris still does this for us, but not as frequently as he used to due to a multitude of differing areas of the company that Kris is involved with.

If you're a regular reader of our BLOG, you will have come across some of Kris's articles – he writes for us as well as many magazines and even some books. He also works closely on a regular basis as a consultant for cooking shows on the BBC, Channel 4 and some Sky TV channels when they're looking for specialist knowledge on useful plants and trees, especially of the edible variety – so he sometimes pops up on various cooking programs, but prefers to work behind the scenes when possible.

Kris generally works with our large business clients, helping them every step along the way from offering excellent advice on all of the products that we offer, as well as obtaining the best possible rates for our business customers. Kris also works with our wholesale division and even helps design some of our own brand goods – some of which are not yet released, so watch this space!

As well as running the elements outlined above, it is Kris who overseas members of the office staff and warehouse team and making sure that we all maintain our high levels of service!
When it comes to the products that we stock, Kris is one of the team best placed to answer technical questions on most of them, and as such we've asked Kris to write his own 'Top Ten' products from this point….. So over you Kris…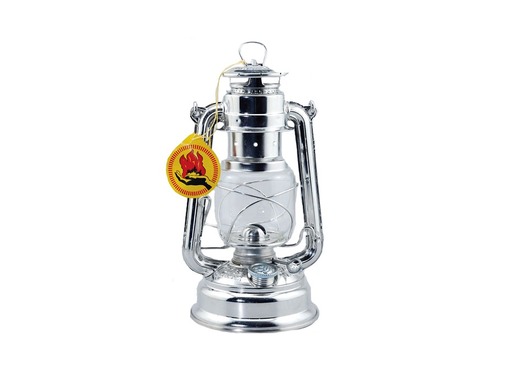 I love old fashioned equipment, if not in age, at least in appearance, and these storm lanterns tick all of the boxes for me – especially whilst spending the night in a woodland environment. I prefer petrol lanterns, or gas lights over modern LED lights, although I do still keep a high quality torch to hand because they serve a different purpose in my mind, such as rooting around in a rucksack or lighting an area quickly to highlight a potential trip hazard. The LED flashlight I use for my bushcraft trips is the LED Lenser P14.2 Pro Torch. Never the less, when I can, I will always choose a nice natural light, or even a candle because it's in keeping with nature, and more restful overall. I usually set a few lanterns up around camp and nine times out of then they will be the Feuerhand Storm lantern or the UCO 9 hour candle lantern which is much more compact and usually comes with me if I'm keeping things lightweight overall.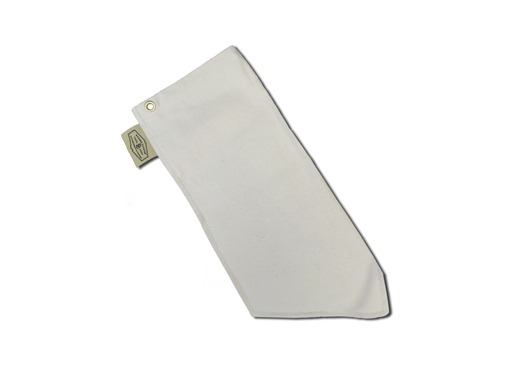 Millbank Bags for Sale in the UK are often surplus, and not really safe to use for water filtration, but the Boonies Outdoor Millbank Bags are brand spanking new and filter water easily and effectively – and they're less than half the price of the nearest alternative which is a nice bonus. Millbank Bags are not something you tend to see these days, but they still have their purpose and always will. Millbank Bags are really simple to use. 1, soak it, 2, fill it, 3, let it run through, then repeat this process but on this occasion collect the filtered water in a receptacle before boiling to sterilise, or use purification tablets. Again, as with most products I've also tried a fair few types of these over the years and the Boonies Outdoor Millbank Bank are the best ones that I've tried – and less than half the price of even what I paid back in 2001 when I bought my last one!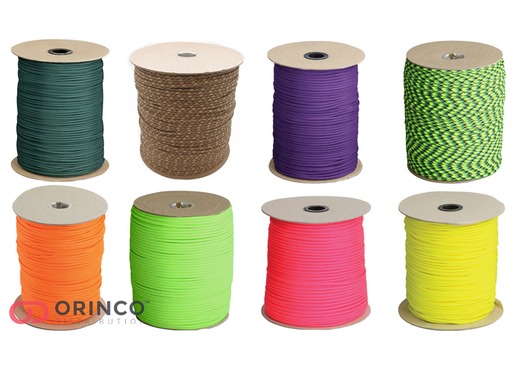 Before I start to cover 550 Paracord I want to get it straight – I'm referring here to the only genuine 550 Type III paracord that is worth its salt. There are so many individuals and well-known companies selling Chinese stuff and passing it off as genuine that it is flooding the market with FAKE paracord – and to be honest, unless you deal with the stuff on a daily basis like we do, then you probably won't notice until it lets you down when it counts the most, whether that's through fraying, breaking, running colour or damaging your health by way of leaching toxic chemicals that are often used to dye it. I understand that everyone makes the 'genuine paracord' claim these days – but I'm happy to put my own name and goodwill to the paracord Greenman Bushcraft offers – it's the best you can get and Greenman can even provide certification of authenticity if required.
I can't say 550 paracord is my number one favourite as it's a little bulky on the spool (to me at least) but it will rank as number one in terms usefulness in an outdoor environment – whether that's from a camping standpoint or one of survival, a good quality paracord is something that is essential and for that reason it has made it into my top ten!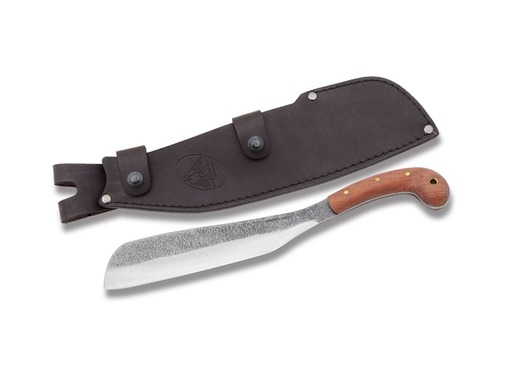 I just really like this parang – it looks great, has an excellent weight and it handles as good as it looks. The hammered finish is a really nice addition, as is the leather sheath. Above anything else the weight and balance are excellent, and you really feel this when cutting using a swiping action to clear vegetation – it has a front heavy clout which makes it a joy to use for light or heavy work.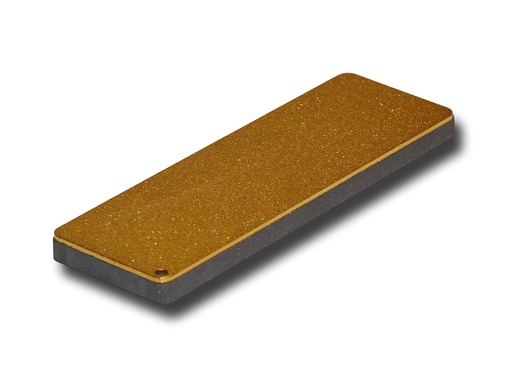 This is possibly the best portable (pocket-sized) knife sharpener on the market in my own personal opinion. I've been teaching and using knives on courses for years, so I've tested countless types of sharpener over the years, but for the me the DC4 and DC3 are among the best sharpers that you can use on fine edged knives – I use them in the field, and even keep one in my kitchen draw for sharpening my carbon steel kitchen knives. The DC4 is made up of a diamond and ceramic (hence 'DC') although the 'diamond' side is technically made up of synthetic sapphires. Each stone is supplied with a little leather sheath and I always keep one in my pocket when teaching or spending time out in the woods. The only other stone that I really like having tested it recently is this one – Ceramic Pocket Sharpener – a great single sided sharpener that may be used as it is, or it may be glued to a surface to convert it into a portable bench stone, they're limited edition though, so I've purchased a few of them so not to miss out.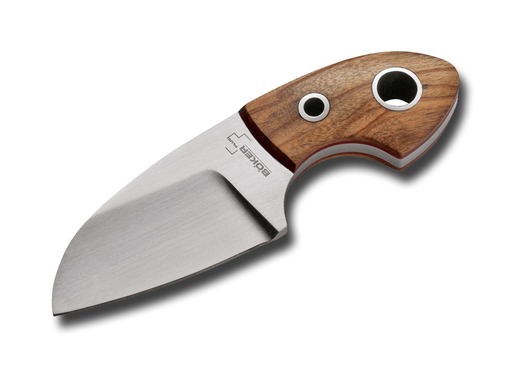 I love this little knife, although I've not owned it for that long it is now my knife of choice for keeping around my neck or attached to my bag. Some knives just feel right because they fit the hand perfectly, and this is one of those. The blade came incredibly sharp, although as with all knives I gave it a quick strop with the Flexcut Knife Strop, but this was more to provide a super-smooth finish to the edge. This is a great knife for hunters, but I tend to use it for stripping bark from sticks and basis carving. It's supplied with a nice leather sheath too.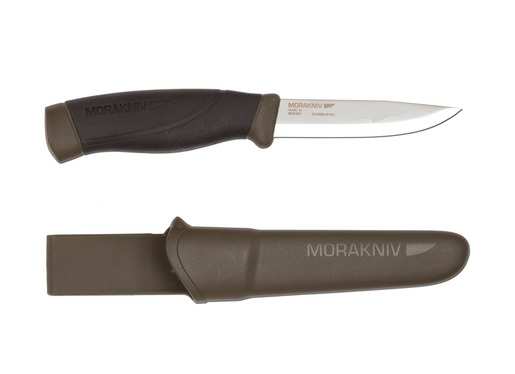 The Mora 840 has been a long-time bushcraft staple – a knife that has more than stood the test of time – in fact I've only ever owned two, one for the garden and one for bushcraft knife skills – I've never needed more as it's never let me down. The quality never wavers and despite the very low price tag the quality is better than many knives that cost ten times the price, so please don't be fooled into thinking that the low price point means that the quality is low – it's not, these are fantastic quality and come super-sharp. I recommend the Mora 840 for any bushcraft instructors. The design has changed a little in recent times, as has the name, but it's still the same great bushcraft knives, in fact it's probably among the top ten bushcraft knives of all time, arguably number one!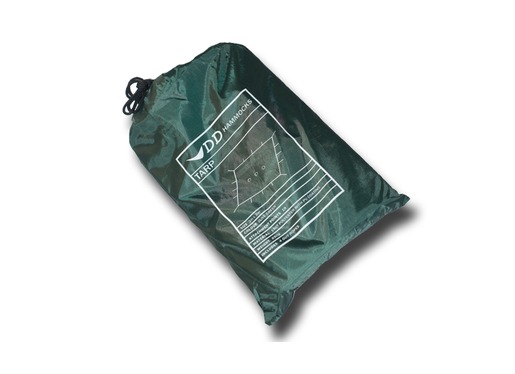 I must confess I own quite a lot of tarpaulins, too many in fact! But when it comes to sleeping out under the stars it tends to be the DD 3x3 tarp than I reach for more than any more. The reason being the reliability and compact size – it's not the smallest, but it's far from the largest and the quality is incredibly good, so I also keep one within easy reach.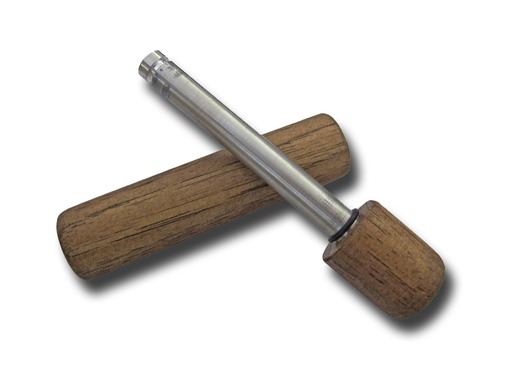 The Fire Piston is just a different tool – not run of the mill like a firesteel, and although they cost a bit more they are fun to use once mastered. I have tried many, including the solid aluminium ones, but for me the walnut wood type that are sold here are the best, in fact I was the one that originally compared these with the other brands and found that these outperform the others consistently and is the reason why Greenman Bushcraft now only stock these ones – they even outperformed the titanium version that cost over 20 times the price! If you want something that is different, and causes a small crows to gather to watch how it works then this unique fire lighting tools is a great addition your bushcraft kit.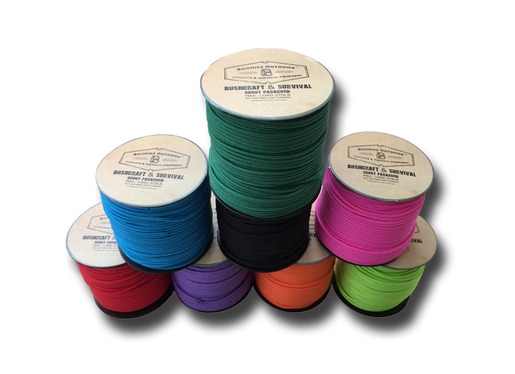 Boonies Scout Cord is very much like Type III 275 paracord, but comes on a small pocket-sized reel. For me, this paracord is very handy, especially being both pocket-sized and on a convenient reel. I use for lots of different tasks, from setting up tarps, lashing poles together and it's also pretty handy for fishing and knot work – especially the inner strands of which there are three. I've used several different thinner paracords, but this one is the best of the bunch and even costs less than some alternatives. As well as being super-handy it also comes in several colour options. There is also a Special Ops variety that comes in a dark olive green, although this version is different in more ways than one and is much more wiry which is very useful when doing knot work or teaching others.
It was a difficult to pick a number one favourite, and I have no doubt this will change in the future, but for me although, like the 550 paracord it's not a 'gadget' product it is the one that I use most at the moment – even more so than the 550 purely because it keeps easily in my pocket and everyone seems to choose a knife as their favourite – I like to be different!
---