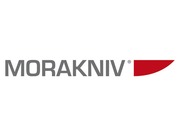 Mora of Sweden make some of the very best bushcraft knives on the market today, and what sets them apart is the low price tag.
The History of Mora Knives
The strong foundations of Frosts Knivfabrik date back to 1891 when Frost-Erik Ersson returned to his home village of Östnor in Mora, after working in North America for four years as a lumberjack. Upon his return he soon started a factory making products such as sleds and carriages, along with timber handling tools and knives.

During 1912, businessmen Krång-Johan Eriksson and Lok-Anders Mattsson founded the knife-making factory, Eriksson & Mattssons Knivfabrik and the company would eventually become known by the name of KJ Eriksson AB. Nearly 100 years and many thousands of knives later, in 2005 KJ Eriksson AB acquired Frosts Knivfabrik, and the company changed its name to what it is today - Mora of Sweden AB.
Mora Bushcraft, Woodcarving and Survival Knives
Mora of Sweden makes a large range of bushcraft knives, hunting knives and woodcarving knives to meet the needs of any craftsman or bushcraft instructor. Mora uses carbon steel as well as stainless steel in their knife blades, most of which incorporate a full-tang or stick-tang construction, which means they're very strong. We've produced an interesting BLOG article covering some of the most popular knives that Mora produce, which should make it easier for you to choose the correct knife for your needs.